Tonic Balancing Fluid
ALL SKIN TONIC LOTION
TOTAL REBALANCING
Pinus pinaster extract
Calendula officinalis e Aloe extract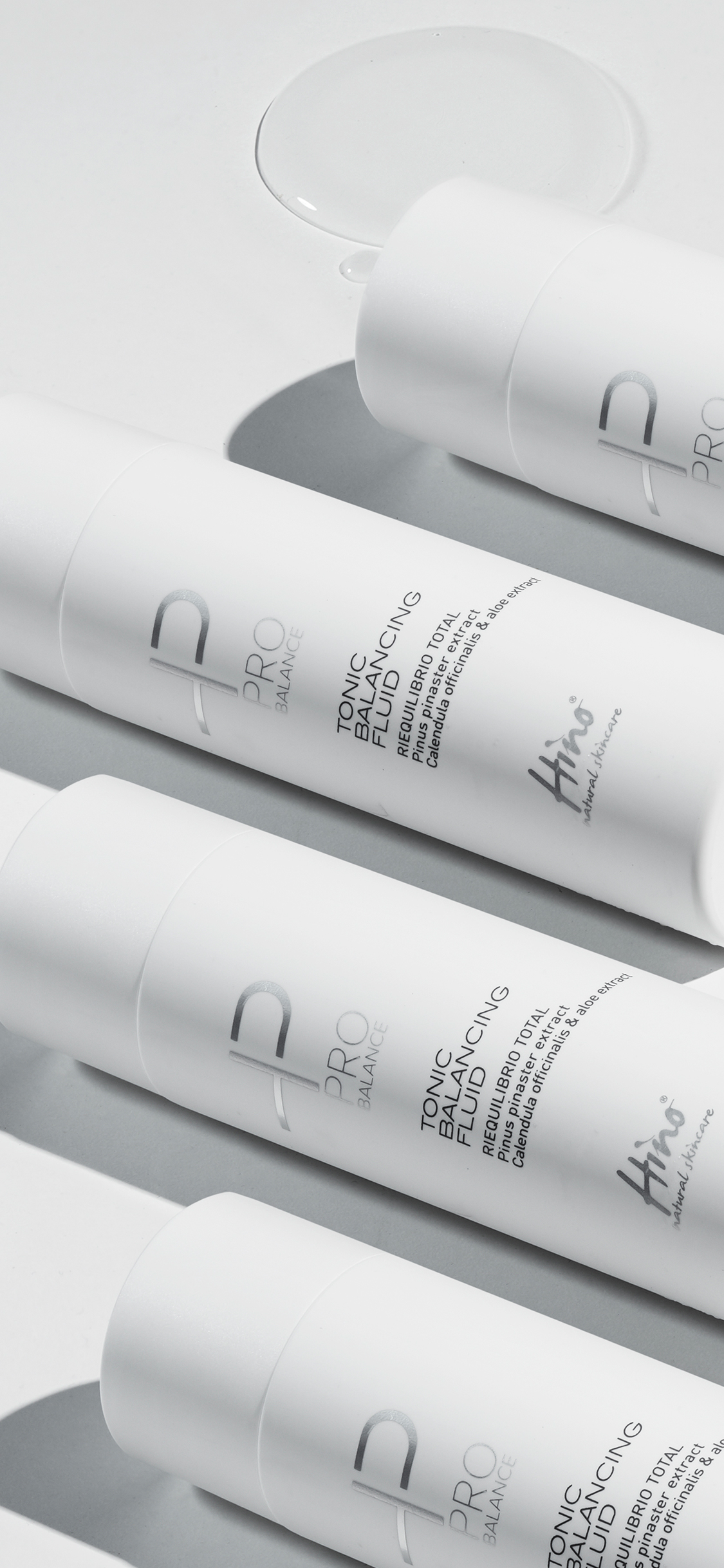 How it works
This tonic lotion gives a pleasant sensation of freshness
It tones and refreshes the skin of the face, preparing it to benefit from the subsequent treatments
99% naturally-derived lotion
You can trust this product
200ml
Recyclable bottle
Active ingredients:
Vitamin B2 and Glycine, Calendula active water, Aloe, Avena Sativa and Achillea extracts, Glycine (constituent of the natural moisturizing factor, NMF)

GEMMALIFE® Extracts from the buds of: Beech, Blackcurrant
Additional information
TONIC BALANCING FLUID is an ideal option for your cleansing routine, as it cleans the skin thoroughly and helps close dilated pores after using the detergent, thus preparing the skin to benefit from subsequent treatments. Alcohol-free, it gives the face a feeling of freshness and cleanliness, concluding the cleansing process with pleasant comfort and gentleness. GLYCINE, a precursor in collagen synthesis, and VITAMIN B2 support the compactness and tone of the skin, while ALOE, CALENDULA, AVENA SATIVA and ACHILLEA extracts contribute with their soothing action, supporting the skin after the cleansing treatment and carefully removing the remaining impurities for a bright glowing skin. The GEMMALIFE® mix is obtained from BEECH and BLACKCURRANT bud extracts, known in gemmotherapy for their decongesting and toning action and in case of hypersensitivity.


Mode and frequency of use
MODE OF USE:
Apply our TONIC BALANCING FLUID with a cotton disc, then gently pat the face, neck and décolleté.

FREQUENCY OF USE:
Apply in the morning and evening for face, neck and décolleté toning. Can be used as a face refresher whenever you need a refreshing and soothing action.
Cosmetic evaluation
Dermatologically tested with a 48-hour patch test. Nickel tested (≤0.1 ppm)
INGREDIENTS
AQUA, GLYCERIN*, ACHILLEA MILLEFOLIUM EXTRACT**, AVENA SATIVA KERNEL EXTRACT**, CALENDULA OFFICINALIS FLOWER EXTRACT**, ALOE BARBADENSIS LEAF EXTRACT**, GLYCINE, CITRIC ACID, FAGUS SYLVATICA BUD EXTRACT**, PINUS PINASTER BARK EXTRACT*, RIBOFLAVIN, RIBES NIGRUM BUD EXTRACT**, LONICERA CAPRIFOLIUM EXTRACT*, LONICERA JAPONICA FLOWER EXTRACT*, BENZYL ALCOHOL, DEHYDROACETIC ACID, SODIUM BENZOATE, POTASSIUM SORBATE
*Raw material of natural origin **Certified organic raw material